In a nutshell, your CV is a company's first impression of you; they're looking at you through the peephole, but they don't know whether or not to let you in yet. So in a nutshell here's a very simple guide to writing a CV.
What you need to include:
Personal information, including your contact info.
Make sure the person reading your CV can contact you easily should you succeed to the next level in the recruitment process. However, some companies may use a blind recruitment technique in which you cannot write any personal information. Check the job application rules before sending your CV.
Start with a short personal statement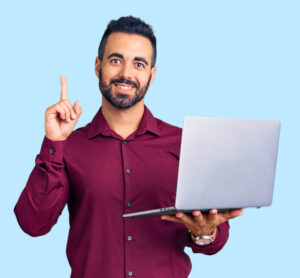 Why do you want this job and why do you think you would be a good fit? Explain who you are, what you're offering, and what you're looking for. Show the reader how passionate you are about the job, but avoid clichés such as "since I was a child I had a passion for customer service", because we all know that's not true.
State your work experience and how it will help you in the role you are applying for.
List with the most recent first. Include your job title, the name of the organisation, time in post, and your key responsibilities.
Education and qualifications
You don't have to list every single qualification, only the ones relatable to the role. Ensure you list qualifications with dates, the type of qualification and/or the grade you achieved.
Personal achievements outside work and/or education
What makes you stand out and what personal experiences can set you apart from competing applicants.
Hobbies and interests 
Write a little about yourself, what do you do in your spare time that could help you in this role, or help you build relationships with the team. However, if it's not going to add value, leave it out.
CVs will differ depending on the industry you are entering. For example, for a creative job role you will likely need a portfolio to accompany your CV and your CV should have a visual appeal. Whereas, a CV for the finance industry should be less visual and more information based.
Finally, our last tip is to get someone else to look at your CV before sending it! Don't loose a job opportunity because Word auto-corrected your words to the American spelling. Check it before you send it and good luck!
Check out our other blogs here, where we talk about the UK's gender paygap, the impact of apprenticeships and much more.