What does the future of outsourcing hold? What are the main outsourcing trends for 2019?
A recent study by the Global Sourcing Association (GSA) showed that outsourcing is projected to grow rapidly in the immediate future. Interestingly, 70% of businesses the GSA surveyed are planning to outsource more in the future, with 35% planning to do so significantly. Furthermore, 84% of service providers anticipate the outsourcing industry to expand and 37% trust it will do so remarkably.
The main driver for outsourcing growth was to save costs (35% cited this as the prime incentive for outsourcing). With improving the customer experience (23%) coming in at a close second.
The following are a series of additional outsourcing trends and predictions for 2019 in the Outsourcing world;
#1: Skill Shortages
Unemployment has been reduced considerably in a lot of developed nations. It is an obvious positive that so many people are in employment. However, this does result in the cost of certain outsourced skills being driven higher. Companies could face having to contemplate outsourcing to other locations if there is a shortage of outsourcing skills in their area, at the right price.
#2 More than Just Cost-savings
There is little doubt that cost-savings will still remain one of the key advantages of outsourcing. However, trends suggest it won't be the sole deciding factor when selecting a service provider. Decision makers will be concentrating a lot more of the overall value that is provided instead of just reducing costs.
#3 Security Concerns Heightened
Security remains to be, and always will be a huge concern for companies internally but particularly externally via the engagement of third party outsourcing providers. 2018 saw some concerning breaches of security with outsourcing. Therefore businesses will be tightening up security now more than ever with their third party engagements.
#4 Artificial Intelligence
In July 2018, Forbes discussed AI technology customisation: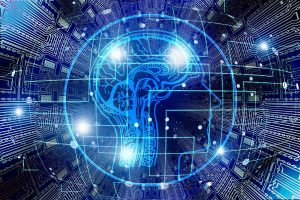 "The burgeoning advancement of artificial intelligence in the tech world will continue to have a large impact on the way that we write code, build new technology and even advance frontiers like blockchain in the next few years. AI's potential to customise tech to individual consumers is enormous, and we've only seen the tip of the iceberg in terms of its capabilities thus far."
It is inevitable that AI will become a huge part of most businesses in the future. It is not the quantity of data but how businesses use this data. This will determine how they differentiate themselves from competitors. Many businesses will not have the internal expertise and therefore they will outsource it.
#5 Strategic Alignments
Typically, the main motive to outsource is to lower costs. As managers concentrate on bottom-line performance, outsourcing is often chosen as a cost-effective and efficient way to attain financial goals.
However, considering the rapidly evolving climate coming into 2019, it appears that focusing solely on saving money could be disadvantageous to a business' success. Instead, a clear set of targets supported by appropriate investments is a better way of reaching growth-related goals. Alongside these clear targets, a strategic eye is also essential. More focus will be put into making sure outsourcing partners align in well with the overall strategic objectives a business holds.
#6 Improving Customer Experience
Customers are the lifeblood of any corporation. It has never been more important to focus on customer experience to ensure repeat-business and retention. It goes without saying that a positive customer experience has a domino effect with things like word-of-mouth, sales opportunities and growth. This increased focus on customer experience will filter down into expectations and demands placed on outsourcing partners.
#7 Disruptive Outsourcing
Deloitte recently carried out a survey of 500 leaders representative of a wide range of organisations with operations all over the world. The managers answering the survey embodied 25+ different sectors across 6 industries.
The result of Deloitte's research was significant. Disruptive outsourcing headed the survey responses amongst the respondents (followed by cloud and automation) as factors that will profoundly change traditional outsourcing in the next year.
One of the key trends which the survey discovered was that disruptive Outsourcing is facilitating competitive advantage. Amongst 2019's trends, disruptive outsourcing when implemented well, will provide a competitive advantage by changing the ways organisations function. This will mean they can become more flexible, efficient and effective. It's clear GSA respondents realise these benefits. Around 84% of them have already begun discussions, conducted pilots, or applied disruptive solutions at present. This trend is highly likely to continue into 2019.
Disruptive outsourcing will assist businesses to re-imagine and change their company. It is challenging traditional outsourcing and ultimately progressing competitive advantage. More than 50% of organisations featured in the GSA report are adopting, or considering adopting, disruptive solutions to improve performance, speed to market and innovation.
It is obvious 2019 will be a big growth year for outsourcing in general. There are a number of fast moving outsourcing trends that both businesses and outsources need to be up to speed with in order to continue to flourish. For more information on how Exceed Outsourcing can help with all your outsourcing needs please refer to our Business Solutions page.
Sources: GSA, Outsourcing in 2020, 2018, http://www.gsa-uk.com/documents/Outsourcing%20in%202020%20Research%20Report
Kosbit, Top 8 Outsourcing Trends for 2019 New Research, 2018, http://www.gsa-uk.com/documents/Outsourcing%20in%202020%20Research%20Report